BEIJING FUND TOWN
NATURAL LANDSCAPE AND HISTORICAL CULTURE
The location of Beijing Fund Town processes superior natural ecological environment and profound humanity, history and culture
Where Beijing Fund Town lies is a place boasting historical royal culture and beautiful natural landscape. It is one of the most ancient towns in China with long history and splendid culture. Excavation of ruins of Yandu Ancient City of the Western Zhou Dynasty and cultural relics of the Shang Dynasty in North Gaoguanzhuang Village, Zhuozhou City, Hebei Province suggests that people inhabited the town as early as in the Xia, Shang and Zhou dynasties, which means it had become a town since then. It was also in the town that Jin Ding—the largest and heaviest national treasure-level cultural relic among all bronze ritual wares in Beijing was unearthed, which is also an important witness to the 3,062nd anniversary of Beijing.
With fertile land, graceful environment, limpid rivers and green hills, it is honored as a Jiangnan pastoral town in the north. The beauty of Beijing Fund Town also lies in Shengquan Spring. It is formed by sweet water that overflows from seams of rocks and converges into a river running southeast. For thousands of years, no matter how the weather changes, water has been flowing out endlessly from more than twelve thousand spring mouths.
The town has profound cultural foundation, where sixty-six cultural relics and historical sites have been found; sixty-eight folk stories are related to it. It is also home to 13 regional celebrities and legendary characters.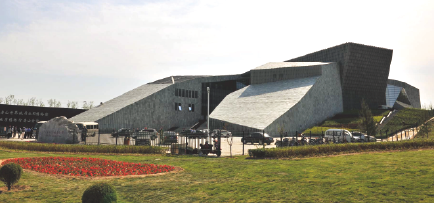 On Sep. 17, 2006, Fangshan Global Geopark of China was officially approved and branded by UNESCO. Its successful application meant that there would be a tech-oriented global geopark themed by natural landscape in Beijing, meanwhile making Beijing the first capital city in possession of a global geopark in the world. Inside the geopark lies Beijing Fund Park.
According to Commentary on the Waterways Classic (Shuijing Zhu),a famous 40-volume book about Chinese geography written by Li Daoyuan from the late Northern Wei Dynasty, the spring with thousands of mouths in Beijing Fund Town is called "Gan Quan (sweet spring)".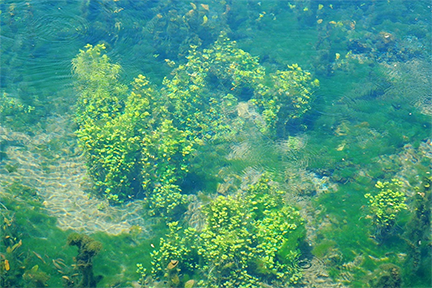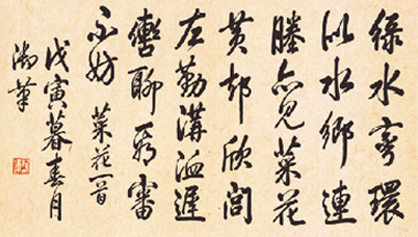 Nanzheng Temporary Palace, also called Banbidian Temporary Palace, was built in the 13th year during Qianlong's reign, serving as the second imperial palace for emperors of the Qing Dynasty to live in as they were on the way to visiting tombs in Xiling. Seated in the west of Beijing Fund Town, it faces south and covers an area of over 30 mu, with its back against Yanshan Mountain and its front overlooking Nanquan River. Within the palace, twenty-seven stone tablets made by Emperor Qianlong are still well-preserved. The poems written by royal members are regarded as valuable cultural resources here.
A spring nourishes high-quality rice in Changgou, which is known for its bright color, good taste and appetizing smell when steamed. Thus it was served in imperial courts during the Ming and Qing dynasties. Rice yielded in Changgou was directly supplied to imperial kitchens, becoming essential food for royal families, hence the name "tribute rice".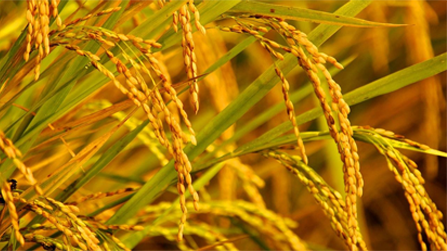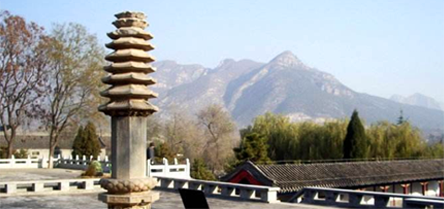 Based on relevant historical records, Beijing Fund Town, as a prosperous and important town in the southwest of Beijing, has flourishing Buddhist culture. With Xuanyuan Temple, Yunju Temple, Zhangqing Temple, Baoyan Temple, Chongjiao Yuan, Chongfu Temple, Shengquan Temple, Huiju Temple, Yongle Yuan, Qianfo Temple and so on, Buddhist activities are frequent and thriving here, for which it is known far and wide.
Based on historical facts, Beijing Fund Town looks to the future and integrates all kinds of resources, so that the treasured place with abundant cultural resources is turned into a green and ecological town which is now marching toward becoming an up-end and high-tech zone of the fund industry.